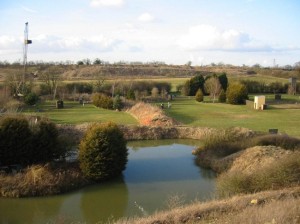 Located in the heart of rural East Midlands situated off the main A43, midway between Northampton and Kettering, the Shooting Ground at Sywell Range is just 15 minutes from the M1 (Junctions 15, 15a or 16) and 10 minutes from the Junction 8 of the A14. Click here for directions.
Extending over 100 acres of pleasant Northamptonshire countryside, there is convenient access to all facilities and plenty of free parking suitable for cars and coaches.
And of course we offer an excellent choice and variety of shooting – click here to view our fixtures list.